Music at a late hour with Kopatchinskaja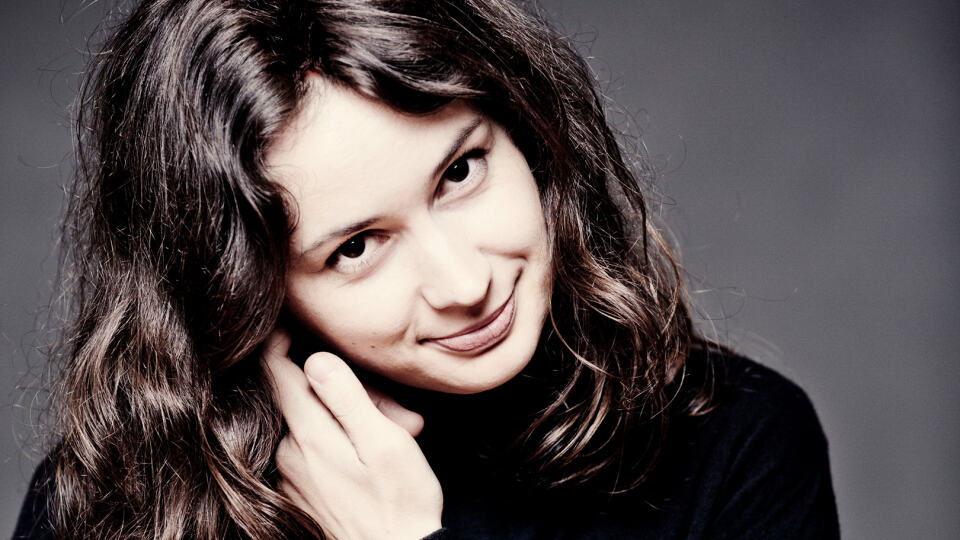 The concert you have chosen is currently being edited and will be available soon.
13/09/2014
Late Night at the Philharmonie
Galina Ustvolskaya
Sonata for violin and piano

Markus Hinterhäuser Piano, Patricia Kopatchinskaja Violin/baroque violin

Galina Ustvolskaya
Duet for violin and piano

Markus Hinterhäuser Piano, Patricia Kopatchinskaja Violin/baroque violin

Music from the Middle Ages and the Early Renaissance for baroque violin and treble viol

Laurence Dreyfus Treble viol, Patricia Kopatchinskaja Violin/baroque violin
Patricia Kopatchinskaja, born into a Moldavian family of musicians, is a bundle of energy. One live performance per evening is not enough for her: after the violinist has performed Peter Eötvös's Second Violin Concerto with the Berliner Philharmoniker, conducted by the composer, she will then play this Late Night concert as well. And her choice of programme will demonstrate her versatility once again. She will present a sonata and a duet that the Russian composer Galina Ustvolskaya composed for violin and piano in the 1950's and 1960's. Characteristic of this pupil of Dmitri Shostakovich: an expressive, idiosyncratic and at the same time austere musical language. The performance together with British gambist Laurence Dreyfus marks a striking contrast to the two works by Galina Ustvolskaya. They will perform real gems of early music: delicate and intimate bicinia from the Middle Ages and early Renaissance.
An extreme range from gentle to tough, mellifluous and wild: that is also a hallmark of Patricia Kopatchinskaja's style of making music, and it's what makes the violinist's performances so intense and unique. It is no accident that the press likes to describe her as a "natural phenomenon" or a "sublime violin witch". Her duo partner at the piano is Austrian pianist Markus Hinterhäuser, currently artistic director of the Vienna Festival and designated director of the Salzburg Festival.
In co-operation with Berliner Festspiele/Musikfest Berlin