Family concert: A musical trip around the world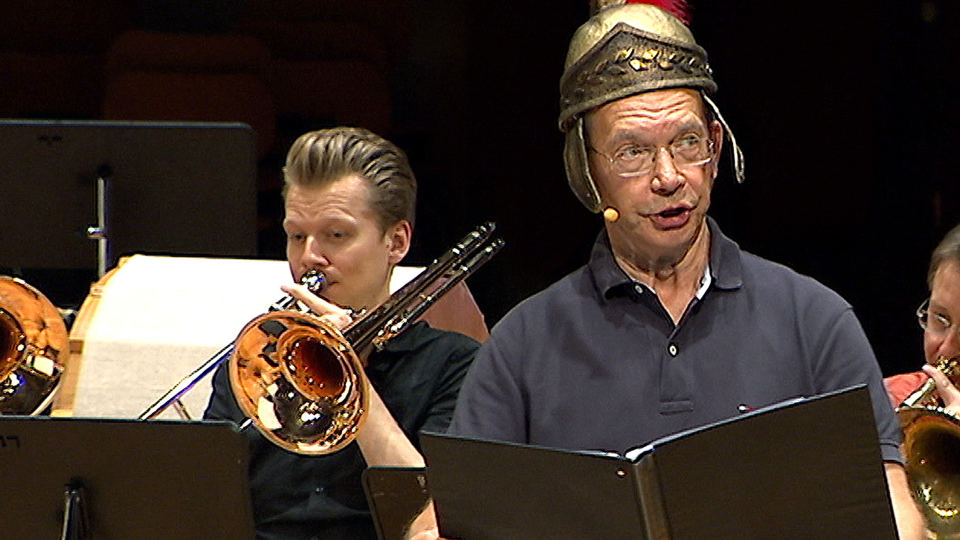 12 May 2012
Family concert
Brass ensemble of the Berliner Philharmoniker
Sándor Balogh
free

Sándor Balogh
Weltreise (première) (

73 min.

)

Klaus Wallendorf Presenter
As the concert season winds down, it is the perfect time to think about the summer break and holidays. This family concert from our Education Programme should provide inspiration for music lovers, both young and old, including as it does nothing less than a musical trip around the world, with the Brass Ensemble of the Berliner Philharmoniker as your tour guide.
Together with the musicians you can roam countries both near and far, from Austria to Japan, and from Argentina to the United States. In each country there are characteristic sounds and melodies, arranged and composed by Sándor Balogh. As a trombonist, Hungarian-born Balogh knows his brass music, and he already put together a family concert with the orchestra's brass ensemble in 2009. Now as then, Klaus Wallendorf, horn player with the Berliner Philharmoniker since 1980, is the presenter.
The Brass Ensemble of the Berliner Philharmoniker has been around since the mid-1950s and is one of the orchestra's oldest chamber music groups. While the group concentrated on music of the Renaissance and Baroque in its early days, their repertoire has come to include contemporary and popular music. Extensive concert tours throughout Europe and to Japan have increased the renown of the ensemble – and perhaps in some way even provided inspiration for this family concert.