Meet Kirill Petrenko and the Berliner Philharmoniker!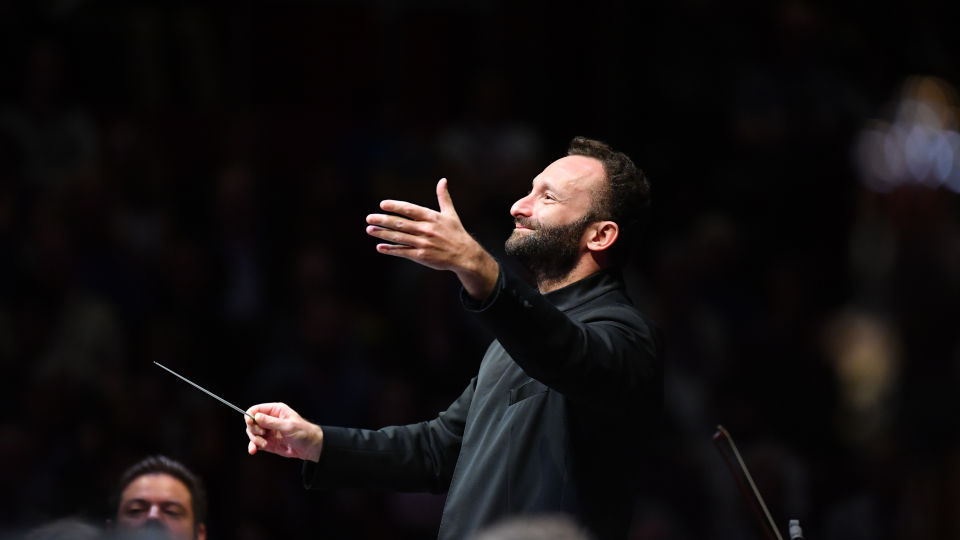 free

Pyotr Ilyich Tchaikovsky
Symphony No. 6 in B minor, op. 74 "Pathétique" (

52 min.

)

Berliner Philharmoniker

Kirill Petrenko

free

Gustav Mahler
Symphony No. 6 (

88 min.

)

Berliner Philharmoniker

Kirill Petrenko

free

Ludwig van Beethoven
Symphony No. 9 in D minor, op. 125 with Final Chorus "Ode to Joy" (

68 min.

)

Berliner Philharmoniker

Kirill Petrenko

Marlis Petersen soprano, Elisabeth Kulman mezzo-soprano, Benjamin Bruns tenor, Kwangchul Youn bass, Rundfunkchor Berlin, Gijs Leenaars chorus master

free

Interview
Dawn of a new era: Kirill Petrenko and the Berliner Philharmoniker (

10 min.

)
In June 2015, Kirill Petrenko was elected as the new chief conductor of the Berliner Philharmoniker, and took up office on 23 August 2019. Our free playlist contains works from the First Viennese School, Russian Romanticism and classical Modernism – three repertoire areas that are to be at the centre of the conductor's work with the orchestra. Kirill Petrenko knows how to inspire musicians and audiences alike through the rare combination of in-depth, detailed work in rehearsals and irresistible personality in performances. For him, precision and emotionality are interrelated, as Kirill Petrenko himself expressed after his election: "Above all, I hope for many moments of artistic happiness from making music together, which will reward our hard work and fill our artistic life with meaning."
The present selection presents performances that were seen by all participants as moments of such artistic happiness: In Kirill Petrenko's first concert as chief conductor designate, Pyotr Ilyich Tchaikovsky's "Pathétique" was played, which in this performance is characterised not only by formal precision but also by emotional impact. Mahler's Sixth Symphony, which Kirill Petrenko conducted in February 2020, is a composition of similar passion and tragedy. For the chief conductor's acclaimed inaugural concert in August 2019 and an open air concert at the Brandenburg Gate, which can be heard here, a masterpiece of the musical canon was selected in the form of Beethoven's Ninth. In these performances, you can experience the promising beginning of a new partnership in the history of the Berliner Philharmoniker. The playlist is supplemented by the film Dawn of a New Era, made shortly before Kirill Petrenko took office, in which various voices from the orchestra have their say.