Carlos Kleiber: I am lost to the world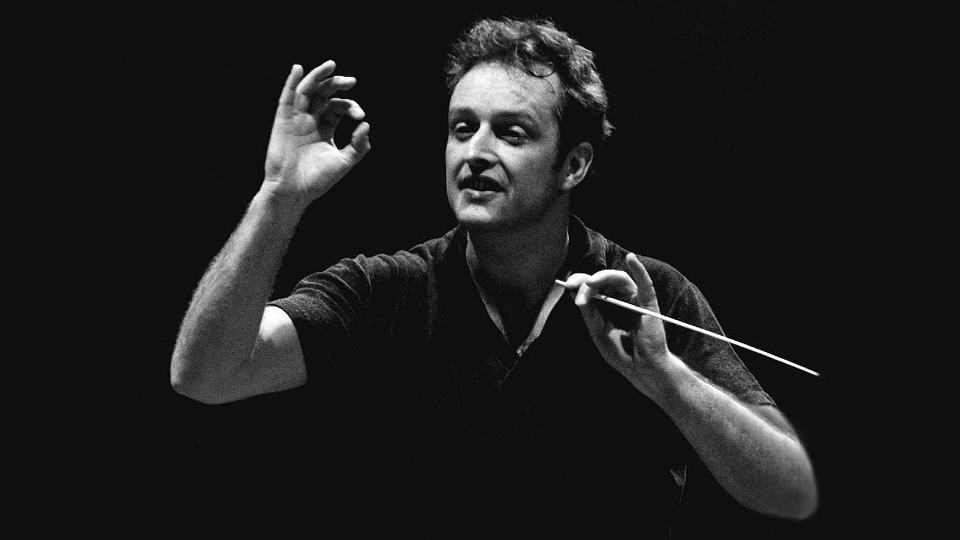 Carlos Kleiber: I am lost to the world
A film by Georg Wübbolt (2011)
Carlos Kleiber, Ileana Cotrubas, Michael Gielen, Riccardo Muti, Wolfgang Sawallisch, Berliner Philharmoniker, Bayerisches Staatsorchester, NDR Elbphilharmonie Orchestra, Vienna Philharmonic
58 min.
Even during his lifetime, Carlos Kleiber was a myth: a conductor who was adored by audiences and colleagues. Yet he was haunted by self-doubt, and picked up the baton only reluctantly and – as the years went by – less and less frequently. In this documentary, Georg Wübbolt attempts to show what made Kleiber the phenomenon he was. The film includes interviews with colleagues such as Michael Gielen, Riccardo Muti and Wolfgang Sawallisch, rare rehearsal footage, and excerpts from the conductor's letters and notes.
The Berliner Philharmoniker also experienced Kleiber's reluctance: their first collaboration in 1982 faltered as a result of his dissatisfaction with the instrument parts which had been prepared with his own markings – merely an excuse to cancel, according to Rudolf Watzel, who was a double-bass player with the orchestra at the time. Other musicians and associates from the Philharmonie have their say and describe how two unforgettable concerts with Kleiber were ultimately realised in 1989 and 1994. 
Video recordings of concerts convey the fascination of Kleiber's music-making even better than the reports of eyewitnesses. We see the unique elegance of his movements, which have nothing in common with the mere beating of time, but demonstrate a shaping of the tension and expression of music of the highest order. A further wonderful gift of the conductor was how his intentions were so perfectly realised by the musicians of the orchestra. This is clearly shown in excerpts from rehearsals where Kleiber uses charm and imaginative metaphors to convey what he wants. He does not come across here as a dictator, but as an artist who lives the music with every fibre of his being.
Ileana Cotrubas, Michael Gielen, Riccardo Muti, Wolfgang Sawallisch
Members of the Bavarian State Orchestra, the Berliner Philharmoniker, the NDR Symphony Orchestra and the Vienna Philharmonic
A film by Georg Wübbolt
Director of photography: Günter Euringer
Sound: Thomas Fischer
Edited by Janine Dauterich
Production manager: Judit Stassak
TV producer: Birgit Lorbeer
Producer: Bernhard Fleischer
A coproduction of Bernhard Fleischer Moving Images with ZDF and 3Sat
© 2011 ZDF/3Sat