Philharmoniker – Our history, Part 3: Turning point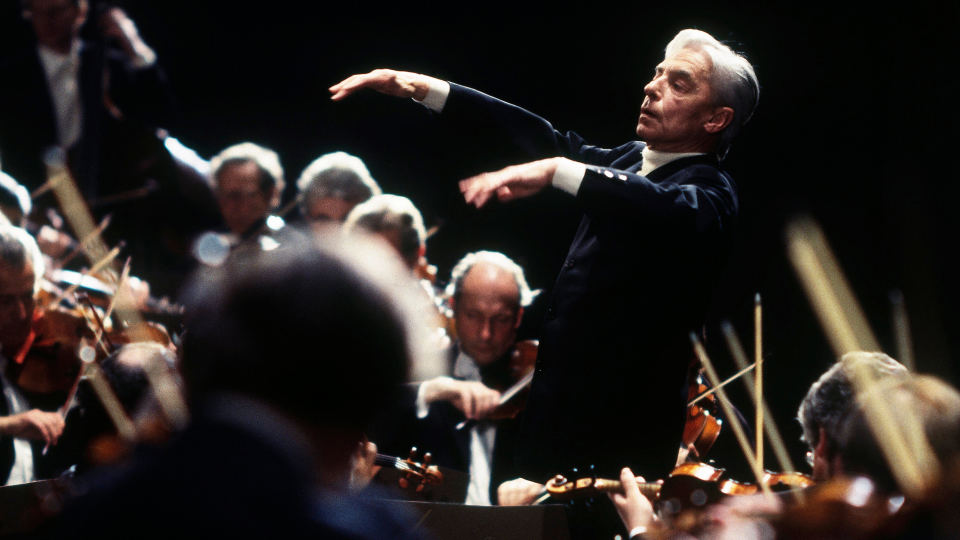 Philharmoniker – Our history, Part 3: Turning point
A film by Eric Schulz
44 min.
Teil 3: Turning point
No chief conductor had been at the helm of the Berliner Philharmoniker as long as Herbert von Karajan. His tenure had begun in 1956 and ended in April 1989, just three months before the conductor's death. In the third and last part of the film series Philharmoniker – Our history, former members of the orchestra describe how tensions developed in Karajan's relationship with his musicians, which ultimately led to a crisis and the conductor's resignation in connection with disputes over competence.
In retrospect, the successes of the partnership outweigh the failures, despite conflict and separation. The fact that the Philharmoniker's audience multiplied under Karajan's direction was due not only to the million-selling recordings, but also to the numerous foreign tours. At the beginning of the episode, musicians' reminiscences and film footage focus on the tours to China, Japan and Russia. The performance of Shostakovich's Tenth Symphony in the presence of the deeply moved composer was seen by all participants as a special highlight. The title of the episode, "Turning point", refers on the one hand to the reorientation of the orchestra after Karajan's departure, and on the other hand to the fall of the Berlin Wall and German reunification. Eric Schulz's film ends with excerpts from the legendary fall of the Wall concert conducted by Daniel Barenboim, a recording of which is available in the Digital Concert Hall archive.