Philharmoniker – Our history, Part 2: The West Berlin years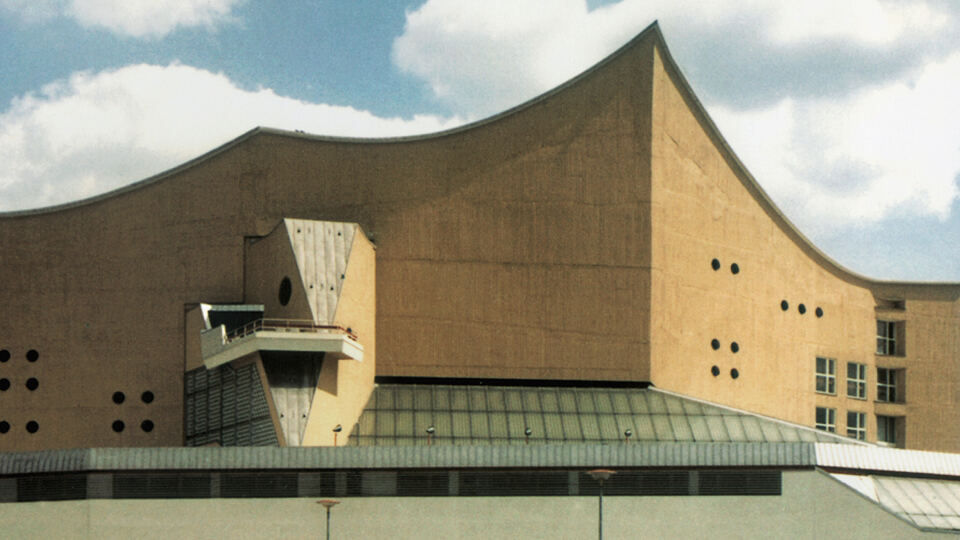 Philharmoniker – Our history, Part 2: The West Berlin years
A film by Eric Schulz
44 min.
Part 2: The West Berlin years
The 33 years in which Herbert von Karajan was chief conductor of the Berliner Philharmoniker were characterised by numerous innovations and global successes. These included the founding of the Easter Festival in Salzburg, the first tours to America and Asia, and the production of million-selling recordings. As a symbol of both the divided and the reunited Berlin, and as one of the best and most beautiful concert halls in the world, the Philharmonie, designed by the architect Hans Scharoun and opened in 1963, remains the most important and momentous legacy of the Karajan era.

The second part of Eric Schulz's film series Philharmoniker – Our history focuses on the golden years of chief conductor Karajan. Through the recollections of former orchestra members, we learn, among other things, that the acoustics of the Philharmonie had its pitfalls at the beginning, that for Karajan, despite all his musical and technical meticulousness, perfection was by no means the main goal of his interpretations – and finally, how much the musicians remember some performances as unforgettable magic moments.